This is my first time joining in on the Crazy Days of Summer Challenge hosted by Alicia at
Project Alicia
and Kristi at
Live and Love Out Loud
. I have been meaning to enter some pictures...but you know how busy us moms can be. Anyway, this week's challenge is Blue Skies.
These pictures are from our weekend getaway to the beach back in June.
I was a little nervous about getting on the Skyweel, but I did it!
I wish there had been clouds in the sky. I think it would have made these pictures absolutely perfect.
These were from inside the car of the Skywheel.
I saw this yesterday morning after dropping my son off at school. I've seen the moon in the morning before but never captured it.
I love watching the clouds!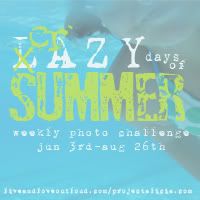 Head on over to
Project Alicia
to see more amazing pictures or link up your own.